Map Crime in Division 7 and Subscribe to Crime Alerts
We now have a new way for you to map crime around you. Click Here and view our new interactive crime mapping tool for Division 7 or for each beat in Division 7. And save it in your favorites to view crime anytime. It's updated daily. On the page is a Quickfind tool that allows you to put your address in and subscribe to crime trends, alerts and block watch reports for your police beat.
If you see crime occurring, please contact the Louisville Metro Police Department. Call 911 for emergencies.
Call 502-574-7111 for non-emergency related help or to find a towed vehicle.
Call 574-LMPD to report crime tips.
May we have your email address?
If you have an email address and have not already given it to us, will you contact us through the comments page and submit your address? We will use the email list only for communication of Neighborhood Association information. This will allow us to get information distributed in a timely manner and greatly reduce our postage costs.
Trash Service Contract Renewed through 2020 with Republic Services (Industrial Disposal)
Republic Services of Kentucky (Industrial Disposal) has agreed to a two year contract extension for our waste disposal with no increase in the current rates.
Services include:
Residential curbside pick-up once per week for $10.95 per month billed quarterly. One month is free with payment in advance for the full year ($120.45). This is a fixed rate with no fuel or environmental fees. Service includes two 96 gallon carts per home, one bulk item per week (must call 638-9000 to schedule), and two community-wide bulk pick-ups per year.
Optional Recycling Service is $4.95 per month. Service is bi-weekly and includes an additional 96-gallon container.
Optional Yard Waste Service is available April 1 through January 15 for $54.63 per season. This is a once per week pick-up. Please note that materials cannot be in plastic bags.
Services are billable to individual homeowners. Contract is not exclusive and homeowners are not required to use Republic Services for their trash disposal needs. However, we have attempted to negotiate the lowest cost option for our neighborhood based on the participation of our homeowners.
Call Republic Services at 638-9000 to schedule services or to obtain further information. When calling, identify yourself as a resident of Friendly Hills to get the contract price.
Are You Prepared for a Disaster?
Storms or other disruptions to our usual sense of security and resources may leave us in situations where we may need to cope without access to outside aid. A home emergency kit may be the difference between an inconvenience and a serious threat to your health. Click here for a simple plan for a homemade kit to help you sustain a three-day emergency.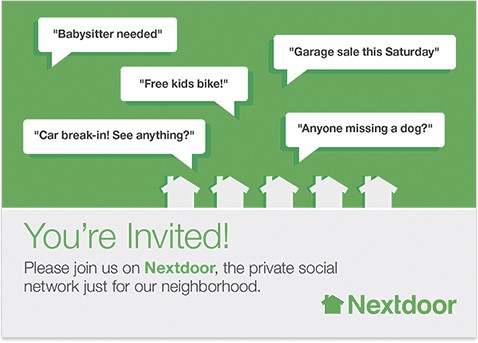 Join us on Nextdoor.
This is a peer-to-peer network and is not officially part of the Friendly Hills East Neighborhood Association. As such it is not monitored by any council member of the HOA and communication with them should be addressed through our contact page. However, it is a way to connect with your neighbors and stay informed of events. For more information on Nextdoor click the image below. The Nextdoor website will open in a new tab.
New Council Members...
At the yearly full membership meeting in September, Manuel (Manny) Sanchez agreed to be President, replacing Lyle Janes. Gil Judd is continuing as Vice President, Mary Schmidt continues as Treasurer, and Ron Eisner as Secretary.
Any of the council members may be reached through the contact page if you wish to leave them a message.